Auto Accident Lawyers in Indianapolis, Indiana
" WINNING THE CASES
THAT OTHERS CAN'T "
What is the need for an Indiana auto accident attorney? In 2020, 42,060 people died in vehicle crashes, which is an 8% increase over 2019. Vehicle-related fatalities have steadily been on the rise. Thousands of injuries related to these auto accidents also occurred. An auto accident is generally the result of the negligence of one party over the other. An auto accident attorney in Indiana can help you receive compensation if there are damages from your auto accident. Call our office at 317-251-1840 or email us at info@karpelitigation.com. 
The Purpose of an Indiana Auto Accident Attorney
Auto accident lawyer in Indianapolis, Karpe Litigation Group knows that an injury as a result of an auto accident can have a huge impact on your life. More than healing from the injuries, you are trying to cope with your ability to go to work, pay medical bills, care for your family, manage your home and handle all your finances. It can be a highly stressful time, and we pride ourselves on being there for you to remove some of the stress.
As a top-rated auto accident law firm, we assist vehicular accident victims in navigating the intricacies of getting the financial recovery they deserve with professionalism and understanding. Our entire team of caring, experienced trial car crash attorneys and attentive support staff act as advocates for you during what can be an incredibly difficult time.
The Most Common Causes of Indiana Auto Accidents
Across the nation, the main causes of auto accidents remain fairly consistent. One of the most common causes of accidents in Indiana is speeding. This alone accounts for 8.4% of total accidents in 2017 – accidents that are completely preventable.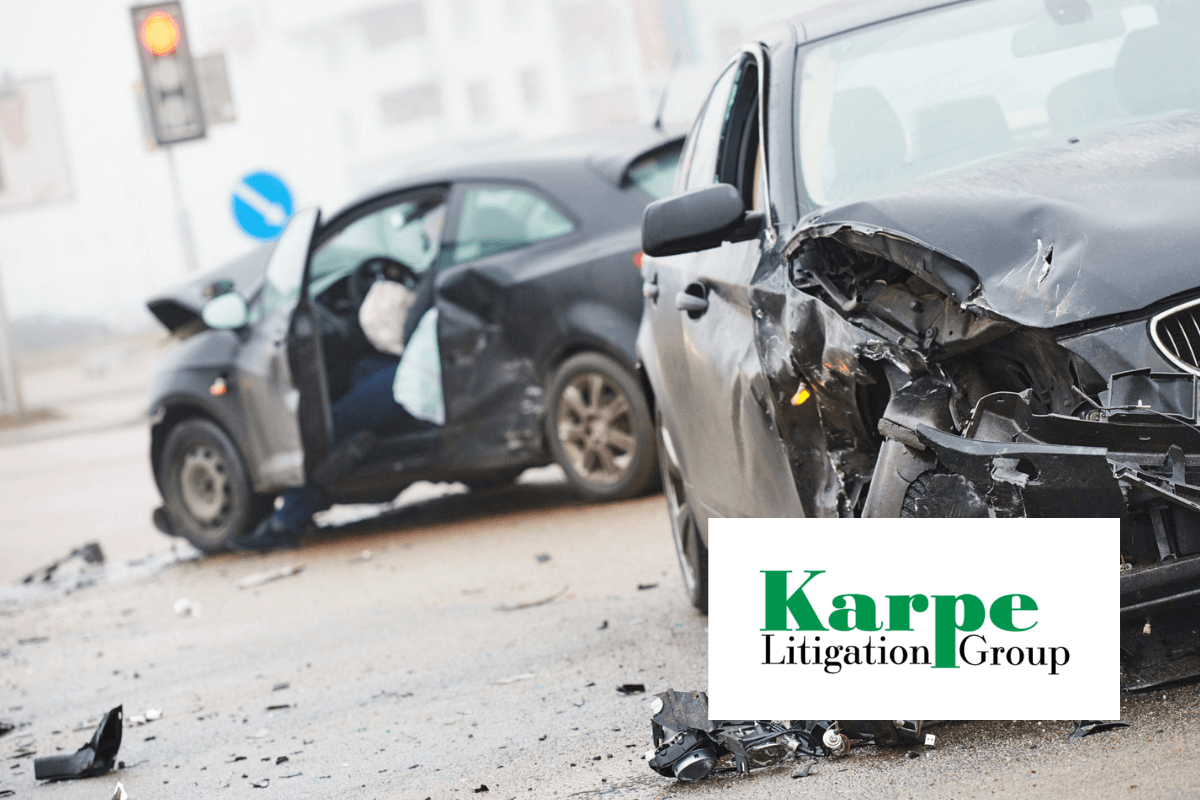 Other major causes of auto accidents include:
Distracted driving is an increasingly common issue as cell phone usage becomes more and more prevalent. More people rely on their phones and drivers are taking their eyes off the road more frequently as a result. Nonetheless, adjusting the radio, applying makeup and eating or drinking non-alcoholic beverages while driving continue to distract drivers. In our experience as a car accident attorney law firm, we've noted that these distractions, coupled with increased cell phone use while driving, has led to a major increase in auto accidents in Indiana.
How vehicles collide has a big impact on the resulting damage to each vehicle, not to mention the potential for injury or even fatality.
The True Cost of Auto Accidents
When an auto accident happens, those involved must concern themselves with many costs and losses beyond the obvious ones like repairs to a vehicle, medical bills, lost wages from missed work and other damages, including pain and suffering. The cost of a major accident can also include:
Q: I was rear ended, do I need to hire a lawyer?
A:  Accidents where one of the cars was rear ended are possibly the worst type of auto accidents. When a car has been rear ended by another, there is a presumption of automatic fault on the part of the other driver, that a lawyer is normally not required. That is not the case. The effects of being rear ended in a car accident can appear months down the line. An auto accident attorney has the experience in dealing with experts in these types of injuries.
Q: Should I get a lawyer for a car accident that wasn't my fault?
A: In short, yes! Depending on the situation, you could say the wrong thing, sign the incorrect form, there are a number of potential mishaps that a skilled car accident lawyer has experience in handling.
Q: Can I sue if I was in a car accident?
A: Whenever you get into any type of car accident, at a minimum you need to file a personal injury claim for compensation with your insurance company. Insurance companies can be difficult to deal with, which is why you need to hire an attorney for car accidents.
Q: How long do car accident settlements take?
A: Unfortunately it is difficult to put an exact timeline on how long your car accident settlement should take. It's been our experience that auto accident settlements lasting as little as two weeks to several years. Car accidents are complex situations, literally with many moving parts, which makes every car wreck that much more difficult to interpret, and it further explains the need for a car wreck lawyer.
Hire an Indianapolis Auto Accident Lawyer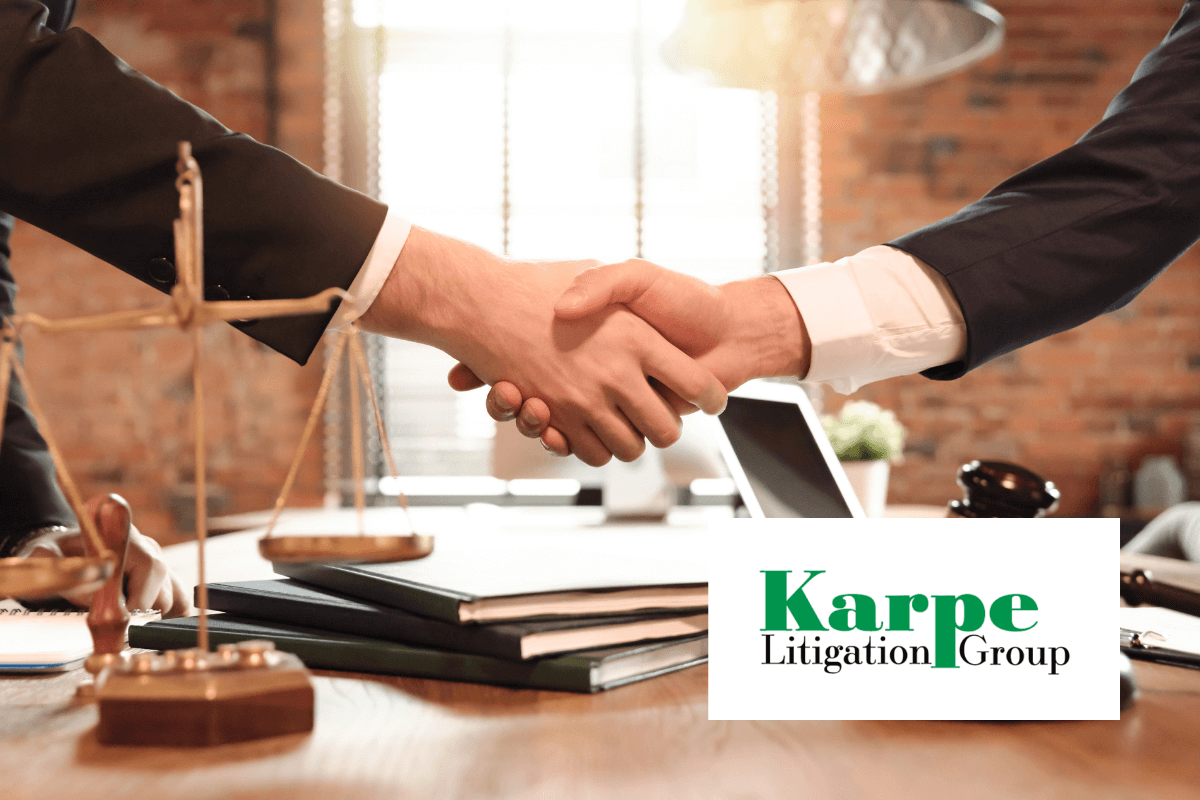 The Indiana auto accident lawyers at Karpe Litigation Group are experts with years of experience in getting victims of auto accidents in Indiana the compensation they deserve. Call us at 1-888-228-7800 today or contact us to schedule an appointment for a free initial consultation to see how Karpe Litigation can make all the difference in your life after an auto accident.
Contact Karpe Litigation Today!