Semi-Truck Accident Attorney in Indianapolis, Indiana
" WINNING THE CASES
THAT OTHERS CAN'T "
If you ever wondered why an individual would need the services of a
semi-truck accident attorney
, you need to examine the statistics. It's a fact that in 2017, 4,102 people are killed in accidents involving tractor-trailers across the country – a number up 30% from 2009. About one in 10 highway fatalities happen when a large truck is involved in the accident. Even in less tragic road crashes, commercial semi-truck collisions involve a very different set of problems for truck drivers, motorists, pedestrians, bicyclists, and motorcyclists. It can be very difficult to know where to turn.
Why Are Semi-Truck Accidents So Deadly?
Semi-trucks are much larger and much more powerful than the standard vehicle. Due to the height from the ground to the bottom of the truck, cars can be pushed underneath the trailer during a collision or multiple vehicle crash, causing more vehicular damage and increasing the potential for life-threatening injuries.
The Indiana semi-truck accident lawyers at Karpe Litigation Group are skilled in navigating the complex issues that accompany semi-truck accidents. We have the resources to help when you or a loved one are involved in an accident with a tractor-trailer or semi-truck and will fight to make sure you receive the benefits you deserve.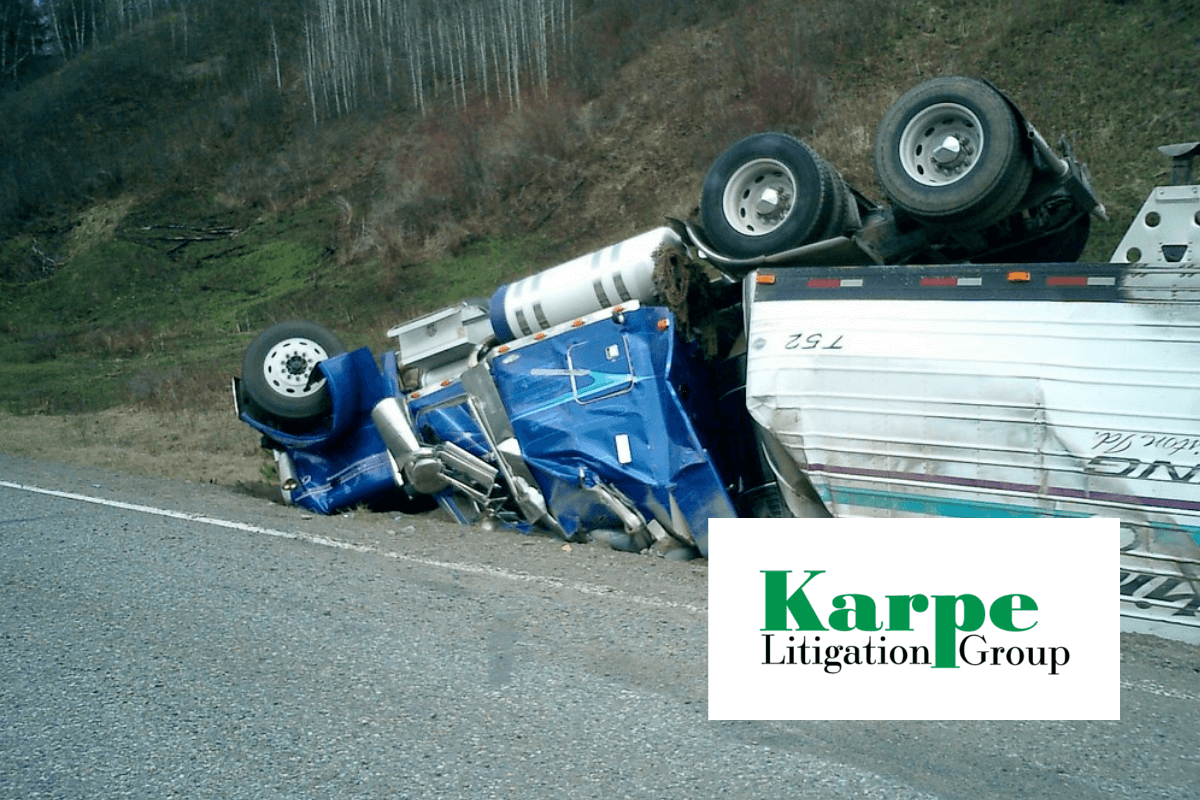 Causes of Semi-Truck Collisions
Semi-truck accidents can be the result of many of the same causes of automobile accidents, including speeding, distracted driving, inclement weather and impaired driving as a result of the use of drugs or alcohol. However, the long trips truck drivers take coupled with the large vehicles they drive pose additional risks that can lead to collisions involving this type of vehicle, including:
Any one of these circumstances, compounded by the sheer size and weight of most tractor-trailers, can make for truly horrific collisions and injuries.
Injuries Involving Tractor-Trailer Accidents
Semi-trucks can tow tens of thousands of pounds worth of freight – up to 80,000 pounds, in fact. Traveling at 60-70 miles per hour on the highway, that's a lot of power, uncontrolled during an accident- which can cause major injury. These injuries can be life-altering and can even result in death. As semi-truck accident lawyers we've discovered that potential injuries can include the following, all of which can have a major impact for the rest of one's life: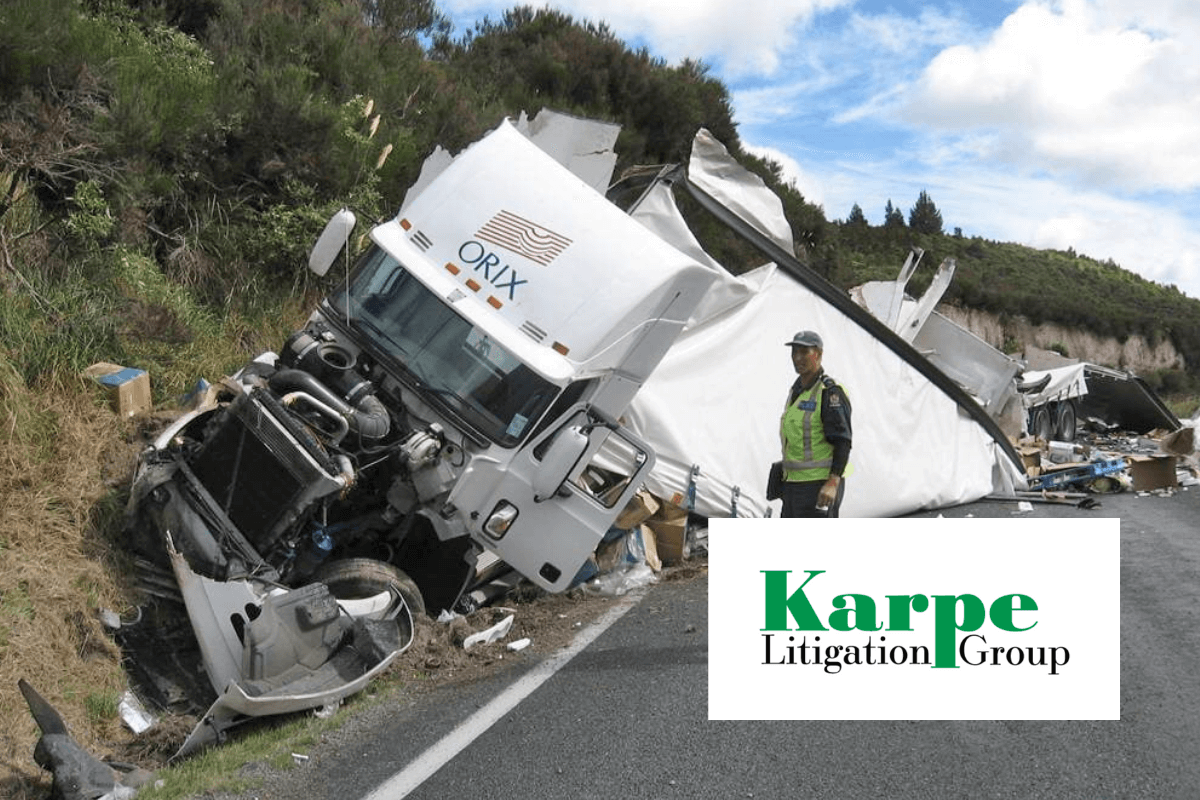 Intricacies of a Semi-Truck Accident Case
Cases associated with semi-truck accidents can be
quite complex
. Collisions involving a semi-truck frequently involve much more severe injuries and more fatalities. This could mean those injured could have more expensive medical bills and endure more pain and suffering. It could also mean the claims are higher.
Trucking companies and their drivers know this, so they have much more expansive insurance policies to mitigate the large settlements. Their insurance providers also work aggressively to limit the amount of money any victim can receive or is awarded in an injury due to an accident settlement.
Many trucking companies also try to redirect fault during an injury case, minimizing their financial responsibility. This means that many injured people miss out on the compensation they require to pay medical bills, damages and/or to compensate for pain and suffering.
Call a Semi-Truck Accident Attorney in Indianapolis
If you are a victim of an accident involving a commercial truck, semi-truck or tractor-trailer, call a skilled semi-truck accident attorney in Indianapolis at 1-888-228-7800 or contact us today for a free initial consultation.
Contact Karpe Litigation Today!
Frequently Asked Questions