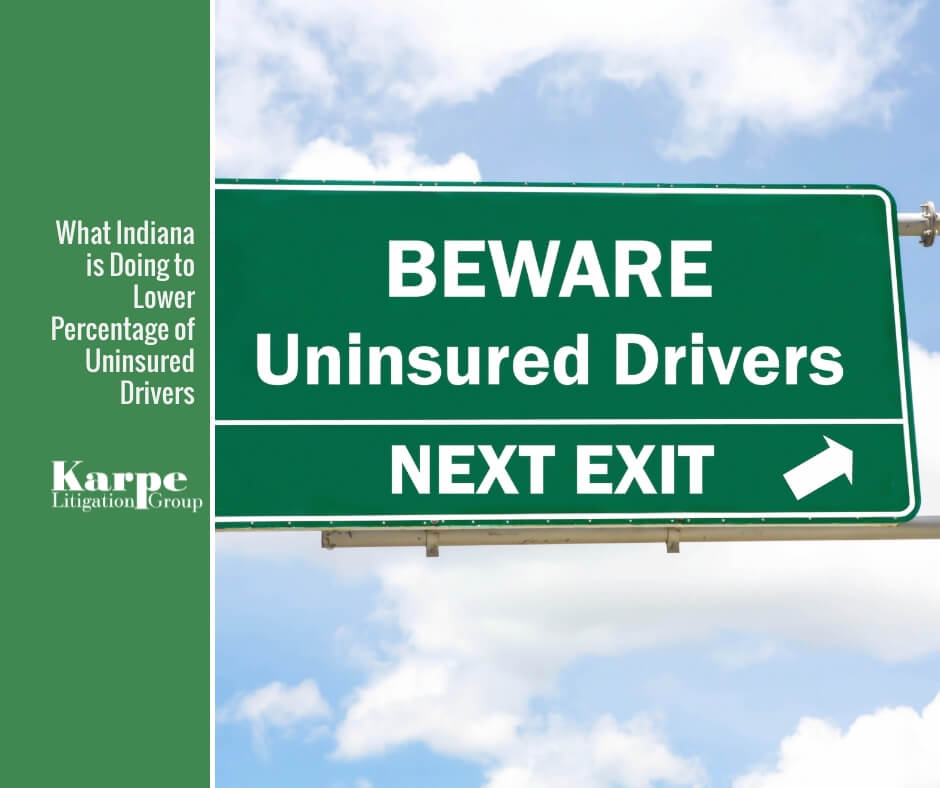 Ranking eighth among states with the highest percentage of uninsured motorists, Indiana institutes "no pay, no play" laws that discourage driving with no insurance by penalizing repeat offenders.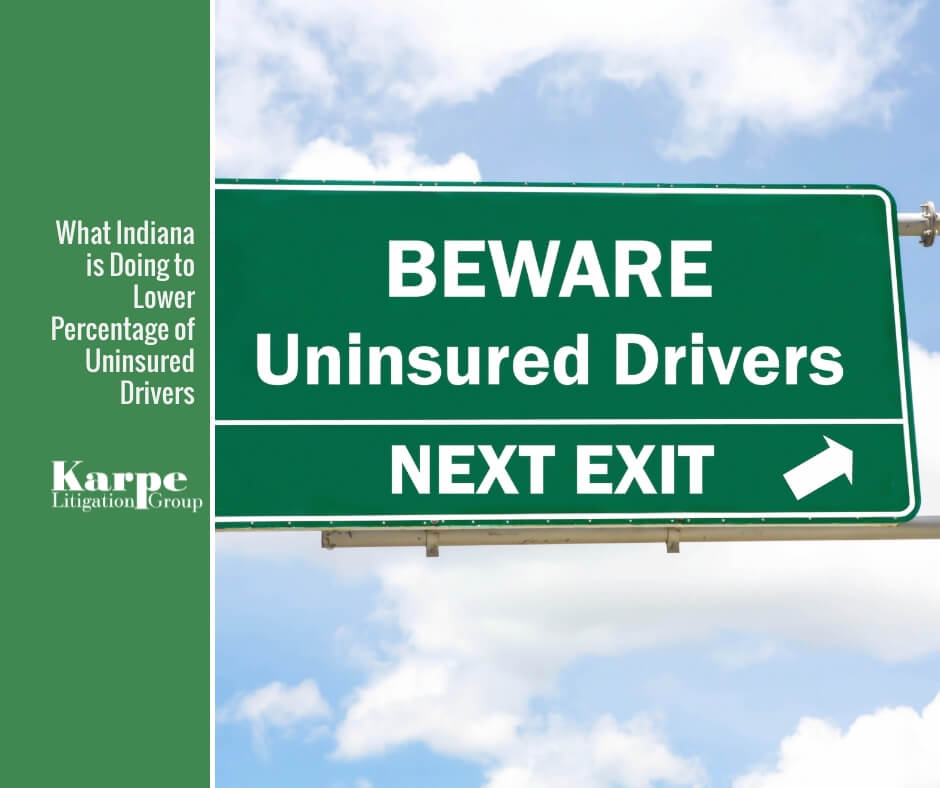 As the average number of uninsured motorists (UM) continues to increase across America, many state governments remain concerned about the percentage of uninsured drivers in their own states – including Indiana. Many are implementing measures to help lower the averages, after studies reveal the cost to insured drivers has climbed 75% over the past 10 years.
According to InsuranceJournal.com, insured drivers or their insurance companies must pay for physical damages and health costs from an accident when an uninsured driver is at fault. What's more, if the driver is under-insured, their policy limits may not be high enough to cover all costs.
With approximately 32 million uninsured drivers on the road (about 13% of all drivers nationwide still do not carry insurance), states like Indiana have implemented random insurance verification checks and no pay, no play laws that limit the ability of uninsured drivers to seek compensation in the event of an accident. The most current data from the Insurance Information Institute finds Indiana ranks eight among states with the highest percentage of uninsured motorists, increasing to 16.7% from 16.0% in 2009. For comparison, Maine -which ranks 51- is one of 24 states that requires drivers to have uninsured motorist insurance. Maine also has one of the highest bodily injury liability insurance requirements of any state, at $50,000 per person.
How Fault Works in Indiana
There's no denying that car accidents can be expensive. The damage to your car means you will need to repair it or replace it. These things take time and you will most likely have to rent a car in order to get to work. If your injuries are extensive, you may end up missing work or be unable to return to work altogether. There are costs involved in medical treatment, follow-up therapy, medical equipment and prescription medications.
For these reasons, it is important to have insurance. Indiana law requires drivers to demonstrate "financial responsibility" in order to operate a vehicle. In most cases, this boils down to Hoosiers purchasing car insurance.
When looking at financial responsibility and recovery, it is important to consider how fault works in Indiana. Indiana employs a "comparative fault" standard for personal injury cases. Payment of an auto accident claimant's total monetary damages is reduced by the percentage a jury finds the claimant at fault. Further, Indiana automobile accident claimants will not be compensated from the other driver's insurance unless the other driver was at least 51% at fault.

The Complexities of No Pay, No Play Statues in Indiana
Chapters 27-7-5.11 and 34-30-29.2 of the Indiana Code are commonly referred to collectively as the "no pay, no play" statutes. Under these laws, insurance companies can avoid paying non-economic damages to a repeat uninsured motorist in the case of an accident. The law is aimed at individuals with a history of driving with no insurance rather than first-time offenders. If the claimant had no insurance at the time of the accident, and a previous citation for not having auto insurance in the previous 5 years, the limitations of this statute apply.
The various types of non-economic damages that insurance companies can avoid paying include:
Physical and emotional pain and suffering
Physical impairment
Emotional distress
Mental anguish
Loss of enjoyment
Loss of companionship, services, and consortium
Any other non-pecuniary loss proximately caused by the accident
Uninsured drivers are still able to recover economic damages including medical expenses, costs of treatment and rehabilitation, lost wages, loss of economic or educational potential, loss of productivity and other pecuniary losses resulting from the accident.
Indiana's "No Pay, No Play" laws have many nuances and can have a wide variety of effects for drivers involved in an accident. Insurance companies work hard to stay on top of regulations so they can minimize the amount of compensation they have to pay.
Other states that currently have no pay, no play insurance laws include Alaska, California, Iowa, Kansas, Louisiana, Michigan, Missouri, New Jersey, North Dakota and Oregon. In most cases the no pay, no play laws allow uninsured drivers to sue for economic damages, such as medical bills and vehicle repairs, but limit the ability of suing for non-economic damages, such as pain and suffering. While these laws are meant to discourage driving without insurance, the states that have no pay, no play laws actually have a higher percentage of uninsured drivers, with 13.2% compared to 12% average for states without these laws.
Other Measure to Discourage Uninsured Drivers
In a number of states, Insurance Verification Systems have been enacted. Insurers are required to report to the state transportation authority when an auto insurance policy lapses or is cancelled. This allows the government to have a database of currently insured vehicles and gives law enforcement the ability to identify uninsured drivers. The states that currently have verification systems are Georgia, Montana, Nevada, Oklahoma, Ohio, Texas and Wyoming.
The state of Ohio has implemented a random selection program where a certain number of drivers are selected each week at random and are required to provide proof of insurance. Any driver who fails to provide proof of insurance in a given timeframe receives a random selection suspension of driving privileges.
Personal Attention from Professional Attorneys
If you or a loved one is injured or killed in an auto accident involving an uninsured driver, contact the professional attorneys at Karpe Litigation Group today. We are experts in injury law, winning the most challenging cases and helping those in need for 20 years and counting. There is no fee until we win for you. Committed to making things easy for you, we are happy to meet by appointment on evenings and weekends, and travel to you when needed. Give us a call today at 1-888-228-7800 or fill out our contact form to schedule your free initial consultation.