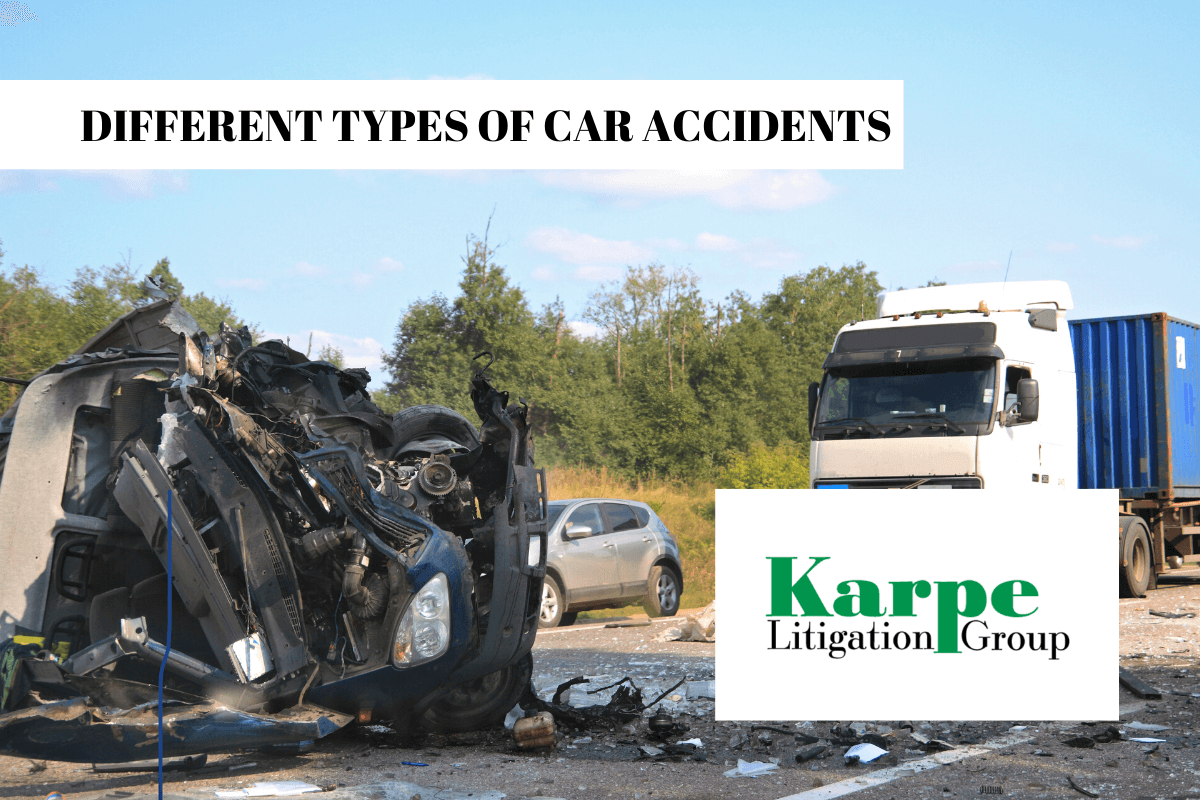 When someone has a collision with a vehicle because of a party's negligence, it is considered as an auto accident. It's especially devastating when surviving family members are left economically vulnerable because the accident resulted in a wrongful death. It's in these situations when a those left behind must obtain the justice and compensation they deserve. That's when a car accident attorney can step in and give assistance. Here are some of the most common situations that give rise to lawsuits that result from different types of car accidents.
Accidents
An accident is defined as an unplanned event that sometimes has inconvenient or undesirable consequences. Generally, the different types of car accidents result in consequences that are at a minimum inconvenient, with the most undesirable consequence being death. In the instance of car accidents, wrongful deaths do occur. When a wrongful death does occur, give wrongful death attorney, Karpe Litigation Group a call, we're here and ready.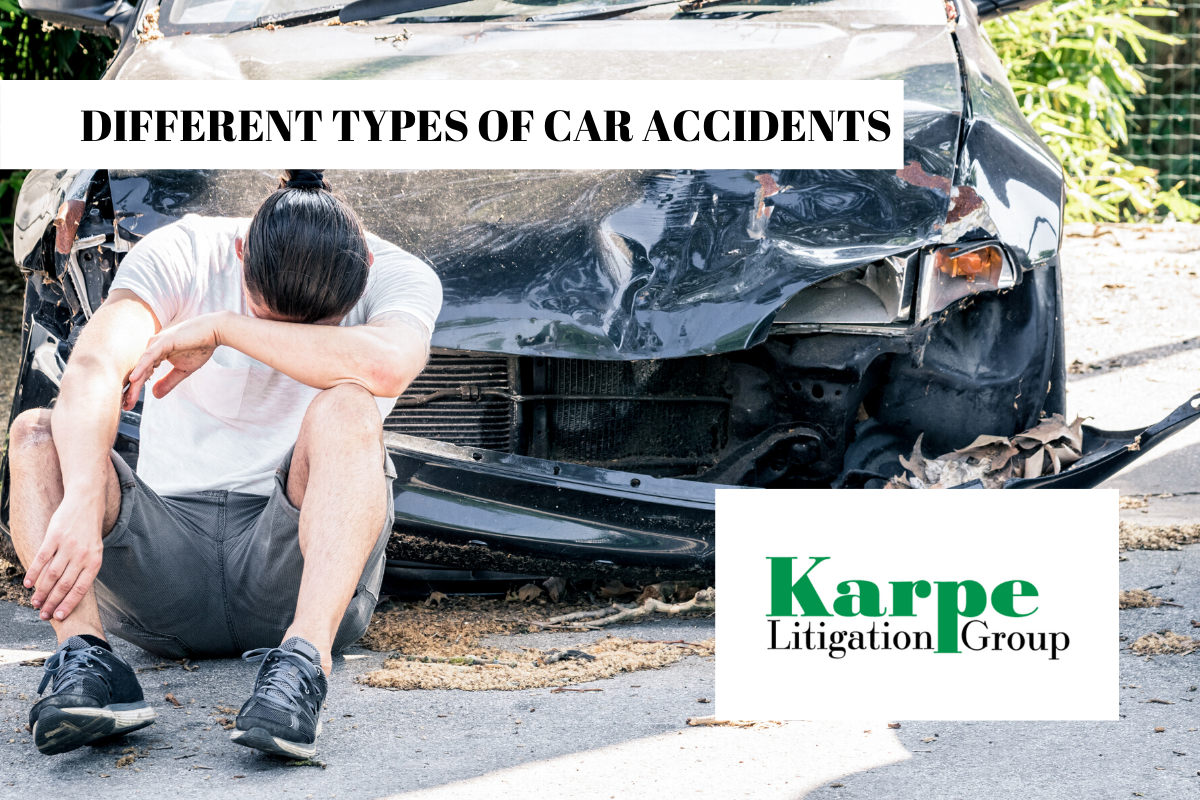 Car Accidents
According to the NHTSA, more than 37,000 people die in different types of auto accidents in America each year. There are certain negligent behaviors that cause car wrecks that include:
• Drunk driving
• Speeding
• Running red lights
• Distracted driving
There are also many different road issues that can cause car accidents. Some of the road issues known for frequently causing accidents include:
• Defective traffic lights
• Street repairs
• Construction activities
In those instances, the government agency responsible for maintaining the roadway is the entity that is held as accountable for the car accident.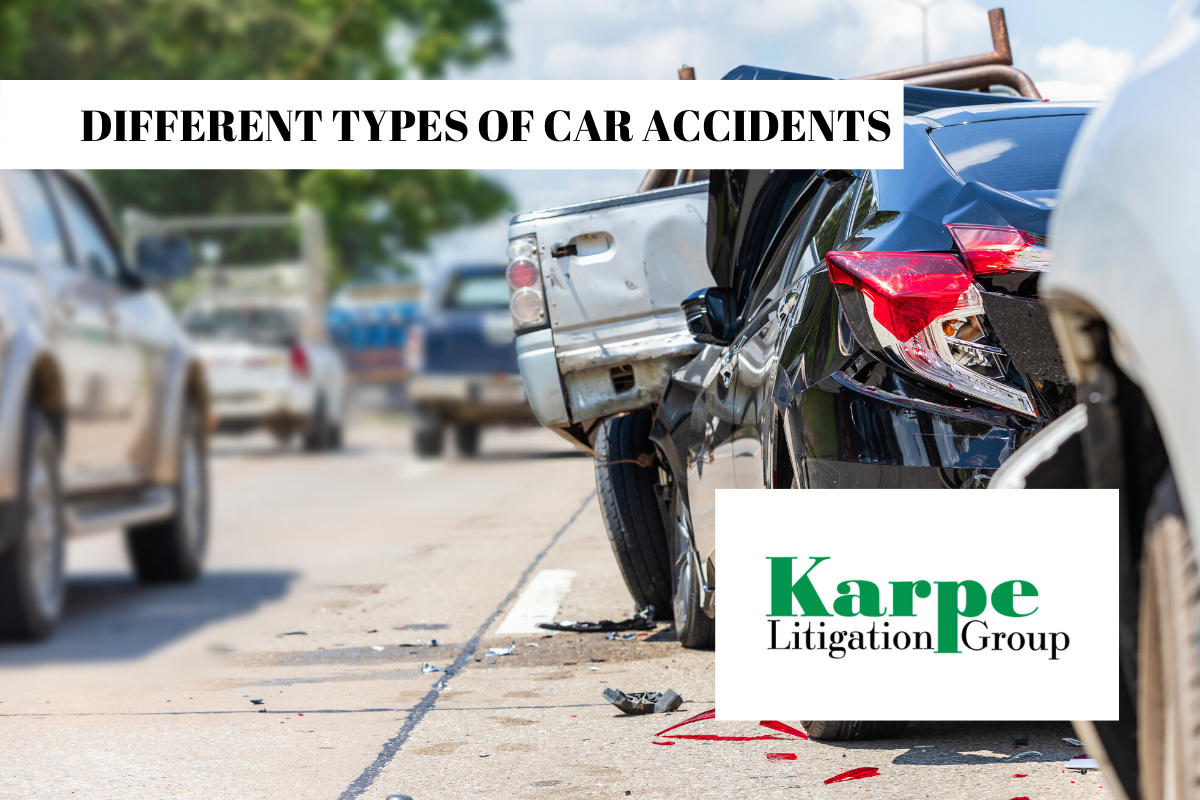 Accidents Involving Pedestrian Accidents
It's a fact that after a car crash, pedestrians don't have the same level of physical protection that drivers have. The result is the pedestrian becoming a wrongful death victim. Along with pedestrians in general, motorcyclists and bicyclists also consistently suffer from fatal injuries due to a car accident. Unfortunately, driver negligence is the reason that thousands of people die every year from car accidents.
Been in a Car Accident?
Call 800-228-7800
Truck Accidents
Big rig and other large-scale commercial vehicles significantly exceed cars in both size and weight. It's been our experience that when there are accidents involving these vehicles frequently result in a wrongful death lawsuit. When smaller vehicles crash against trucks, it's highly probable that the car's driver and passengers will be seriously or mortally wounded. In truck accidents, truck accident lawyers will look into factors that lead to accidents like:
• Oversized loads
• Mechanical failure
• Driver fatigue
• Improperly secured loads
• Inadequate maintenance
• Driver error
Commercial truck drivers are known to both skilled and patient. In addition to the dangers due to the sheer size and weight of the trucks used in commercial transportation result in accidents.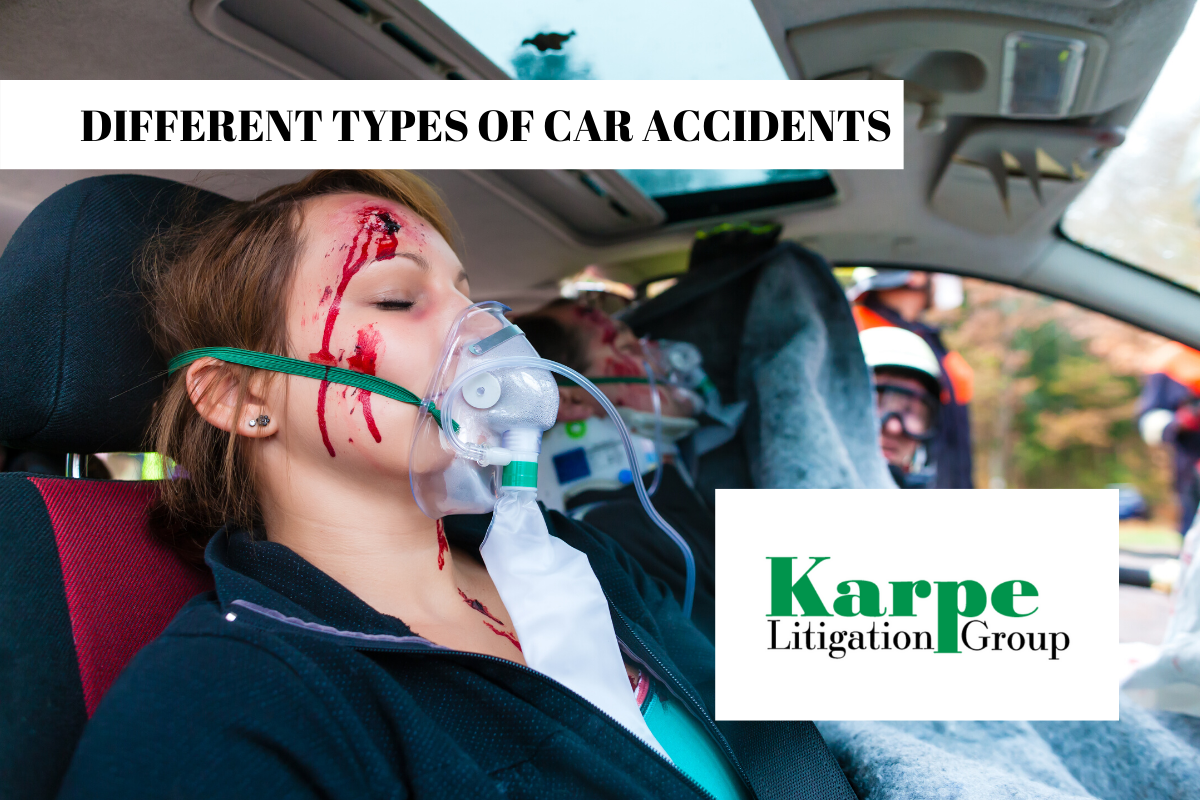 If You've Been a Different Type of Car Accident
Different type of accidents can lead to life-altering injuries or even death. If you need someone who will make sure you get the compensation you deserve, you need to have the skills and resources that the best personal injury lawyer available for your case can provide. Whether your case involves a car accident, truck accident and/or motorcycle accident. Call to schedule your free consultation at 800-228-7800 for help today.