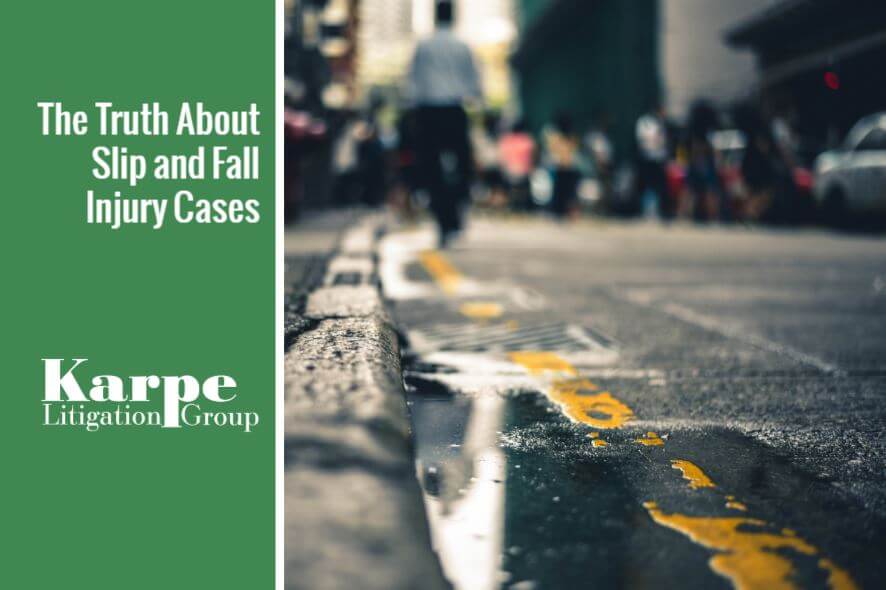 Slips and falls are the leading cause of workers' compensation claims for people aged 55 years and older.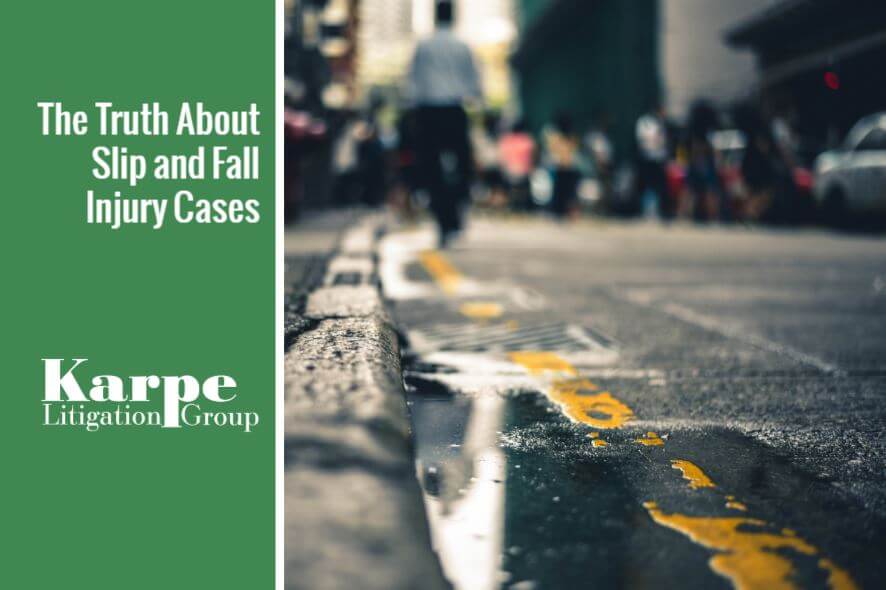 Recently in Woodbridge, New Jersey, Alexander Goldinsky, a 57-year-old independent contractor, enters an otherwise empty break room in a building where he is working. He takes ice and spreads it all over the floor, then sprawls himself on the iced surface and waits … until someone discovers him on the floor. Later, he files an insurance claim to cover ambulance services and treatment he receives for injuries he says he sustained during the fall.
Luckily, video surveillance records Mr. Goldinsky faking his slip and fall, prompting local law enforcement officials to arrest him in January 2019 and charged with one count of insurance fraud in the third degree and one count of theft by deception in the third degree for fraudulently filing an insurance claim. Middlesex County Prosecutor Andrew Carey says in a statement, "Fraudulent claims cost everyone and we will aggressively prosecute those who illegally manipulate the system."
Unfortunately, not all slip and fall cases are as cut-and-dry as Mr. Goldinsky's case. The truth about slips and falls? They are the leading cause of workers' compensation claims as well as occupational injury for people aged 55 years and older, according to the National Floor Safety Institute (NFSI). Slips and falls are also the reason for the largest number of lost work days.
Factors That Constitute a Slip and Fall Injury Case
While Mr. Goldinsky clearly tries a scam to collect insurance money, many legitimate cases of slip and fall injury do occur. NFSI statistics show slips and falls account for over 1 million of the more than 8 million emergency room visits each year where falls are the cause.
A "slip and fall case" is a type of personal injury lawsuit where a person slips and falls on another person's property. A wider definition of this is a "premises liability claim" where the owner of the property is liable for the injury due to the expectation that they maintain a reasonably safe environment.
Premises Liability in Indiana
Any personal injury sustained on someone else's property constitutes a premises liability. Property owners are expected to protect against unreasonable harm. The extent of this liability depends on person who is injured:
People who are invited guests, such as store patrons
A trespasser who is not invited
A licensee, who has permission to be there, but is there for their own reasons

Examples of Premises Liability
According to the law, an individual may be injured on someone else's property in a number of ways, constituting a premises liability. Some examples include:
Injuries on a construction site, particularly when the injured parties are not workers
Falling trees and the injuries they cause
Lack of security, including lights and cameras, that results in an assault from a third party
Drownings in pools
Injuries as a result of things falling from shelves
Slip and fall injuries caused by standing water, ice or snow
Slip and fall injuries caused by uneven ground or flooring and poor building upkeep
Injuries due to defective staircases or decks
Hidden extension cords or high door thresholds and the injuries they cause
The Legal Results of Slip and Fall Injury Cases
What would motivate Mr. Goldinsky to pull such a scam in that break room? Slip and fall injuries have the potential for huge compensation when such cases go to trial. A case in Honolulu awarded Ernie Verdugo $2 million in general damages and another $144,000 for special damages after Mr. Verdugo slips and falls in the Mai Tai bar. The exit path was blocked by a crowd of people and the tile floor in the bar was covered with beer. Another case in Colorado awarded a trucker $10 million for injuries sustained in a Walmart involving a grease spill (big box retail stores tend to have higher settlements because their insurance coverage gives them the means to pay what the case is worth.)
If you are injured in a slip and fall incident, you may be entitled to sue for damages that include:
Medical expenses
Lost wages
Permanent disability and loss of earning capacity
Pain and suffering
The Importance of Notice in a Slip and Fall Case
If you are injured in a slip and fall case, it will be important for you to understand "notice." It is up to you, as the injured party, and your attorney to prove that some kind of duty, or notice, was owed to the injured party.
You must also establish that the owner of the property knew, or should have known, about the dangerous situation that resulted in the injury. A judge may make his decision on whether or not to hear the case based solely on this notice. For this reason, it is important to take certain steps if you are involved in a slip and fall injury.
For instance, in the case of Austin v. Walgreen Co, Northwestern Indiana resident Robin Austin failed to prove that her local Walgreens Pharmacy had "actual or constructive knowledge" of the wet floors that led to Ms. Austin breaking her knee. This decision was held up in a court of appeals.
The Steps to Take in a Slip and Fall Case
In the event that you are in a slip and fall incident that leads to injury, there are important steps you should take.
First and foremost, seek medical attention if you are injured. Putting off medical attention can make the injury worse.
Document the pertinent information surrounding the event. Take photos and write down all information before too much time passes.
Collect contact information from any witnesses and make notes about the condition of the environment at the moment of the accident. Pay special attention to what is on the floor, the level of lighting and any other factor that may have contributed to your fall.
Get in touch with an experienced personal injury attorney
A slip and fall injury can be devastating for the injured, incurring medical expenses, lost wages, and emotional trauma. If your injury is the result of a property owner's negligence, you need to be compensated appropriately.
Personal Attention from Professional Attorneys
If you believe your slip and fall injury is the liability of the property owner, talk to the professional attorneys at Karpe Litigation Group today. We are experts in police misconduct and civil liberties law, winning the most challenging cases and helping those in need for 20 years and counting. There is no fee until we win for you. Committed to making things easy for you, we are happy to meet by appointment on evenings and weekends, and travel to you when needed. Give us a call today at 1-888-228-7800 or fill out our contact form to schedule your free initial consultation.