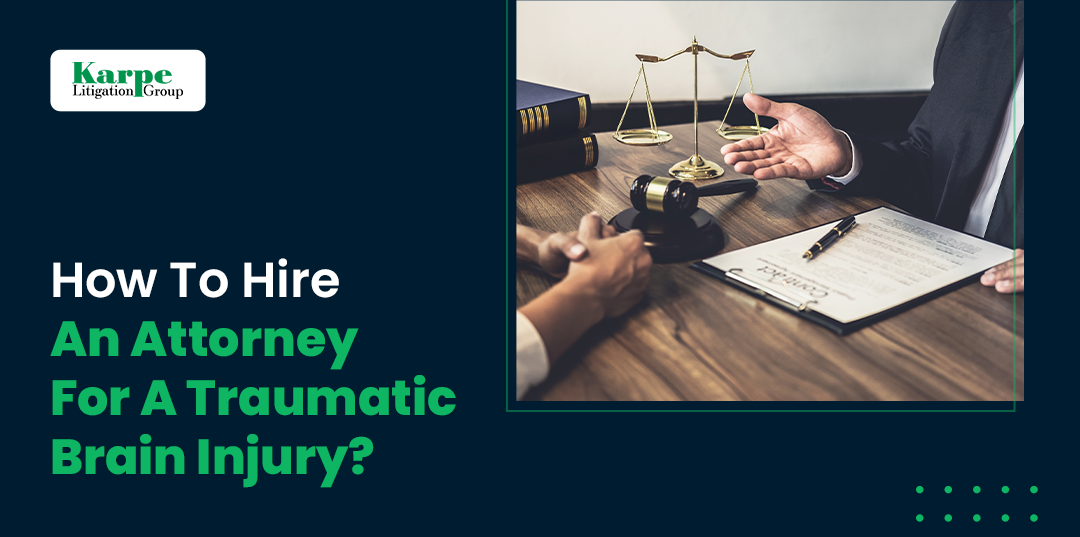 On average, every year, 2.8 million people go through traumatic brain injury in the United States. A brain injury can sometimes change your life entirely; it might give you a forever injury. An individual suffering from brain injury has to go through a very challenging phase, both physically and mentally. Moreover, it impacts the victim's family as they have to go through a lot.
Well, nobody can share the victim's pain, but one can recover their financial loss and ask for compensation. However, everything depends on the circumstances. If you are looking forward to taking steps legally, you need to hire the best traumatic brain injury attorney with good experience in such cases.
Let me give you a brief understanding of traumatic brain injury.
What is a Traumatic Brain Injury?
A sudden hit directly below to head leads to traumatic brain injury. It needs immediate medical attention as it cause permanent disability and death. These injuries are probably lifelong, moreover might look minor initially, but they can get severe later. Brain injury can result in memory loss, loss of brain function, mood changes, and many other physical disabilities because the brain is a part that controls the whole human body.
A TBI patient has to go through a lot. Moreover, its effects can be worse. Yet, it depends on the type of injury an individual has. Many symptoms can be temporary as well life long. In some cases, symptoms can last for days and weeks. It may include:
1. Headache
2. Fatigue
3. Inability to focus their attention
4. Vomiting
5. Dizziness
6. Ringing in the ears
7. Temporary loss of consciousness
8. Forgetfulness
9. Slurred speech
10. Nausea
In this case, it is mandatory to seek help from a professional who can observe proper symptoms with an accurate diagnosis.
Common Causes of TBI
There are numerous reasons which cause TBI. But most common reasons that are observed are: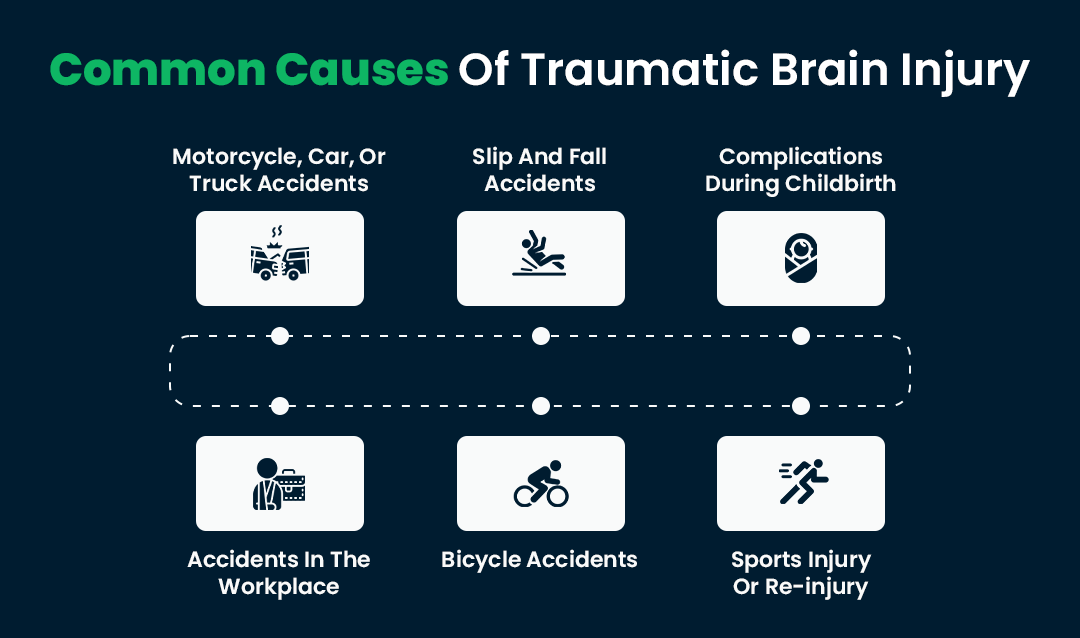 However, apart from accidents, brain injuries can also occur from pedestrian accidents, medical malpractice, and slip and fall on others' property.
In such cases, things can be complicated, and it becomes difficult to find relevant solutions. Regardless, if you hire an attorney, they will analyze your case and suggest you the appropriate options possible. You just have to focus on your health; your attorney takes hold of the entire case.
Let us come to the most frequently asked question of why and how to hire a leading traumatic brain injury attorney in Indianapolis.
Benefits of Hiring a Traumatic Brain Injury Attorney
It is always beneficial to hire an attorney. As they are the ones who are known about all the ins and outs of legal services, so they can guide you more efficiently than anyone else. Below are a few points stating the benefits of hiring an attorney for TBI: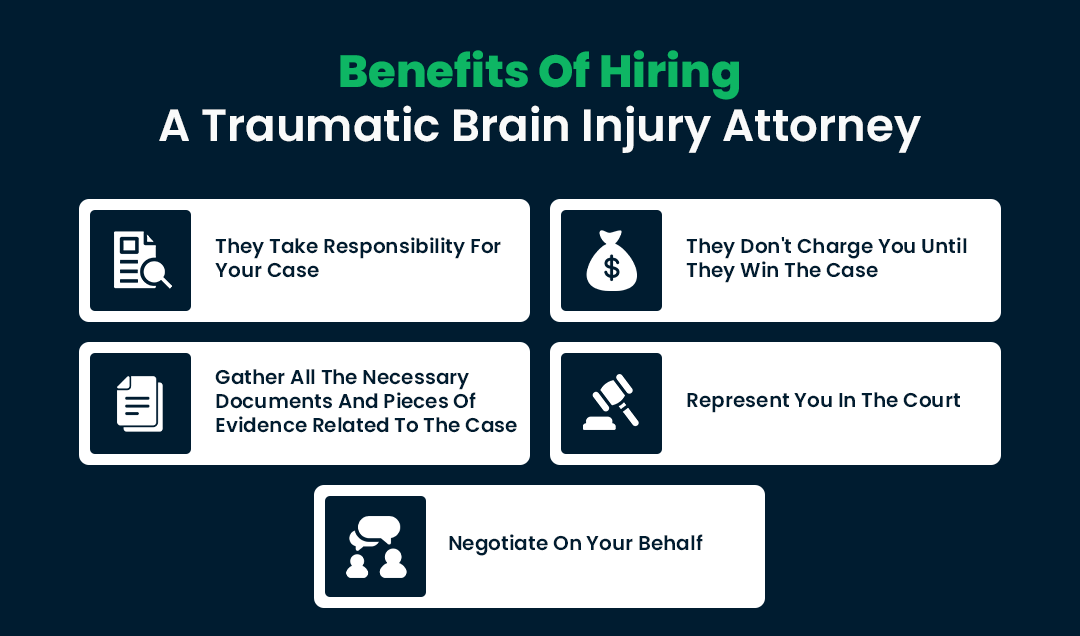 If you are dealing with severe injuries and huge financial loss, it is always better to go with an attorney. You can rely on them completely and focus on recovering health. It is pretty painful to fight a case when you are not physically and mentally fit.
How to Hire the best attorney for traumatic brain injury?
Brain injury cases are complicated, involving many medical and financial issues. One's lifetime savings can be spent on the treatment of a brain injury patient.
It is highly recommended to hire a traumatic brain injury lawyer in Indianapolis, Indiana. You can recover all the financial damage, including medical and property damage. An attorney can help you to get the best compensation you deserve.
If you are looking for an attorney to fight your case, you will find many options in the market for legal services. But while hiring a traumatic brain injury attorney, you must take care of a few points that can help you fight the case easily.
Firstly, check the experience of a legal firm and how many years they are practicing law in Indianapolis. Moreover, how much experience they have in traumatic brain injury cases.
Secondly, check past testimonials and the success ratio of an attorney. If possible, talk to the people with experience working with the firm. Be aware of law firms that have poor reviews and lower success rates.
Thirdly, consult an attorney first and see what solutions they give for your case. Mostly, many attorneys have free consultations.
Fourth, clear all the queries and ask questions that you have regarding your case. You can ask necessary questions such as:
1. How many brain injury cases have you handled, and what was the result?
2. Will you be looking into my matter personally or refer someone else?
3. What is the structure of fees?
4. And many more, as per your case.
It is necessary to be clear initially, to avoid misunderstandings in the future.
These are the few points to keep in mind before hiring an attorney.

Conclusion
I minor negligence can result in severe damage. A brain injury leaves a lifetime effect on an individual as well as the family. It changes your entire daily schedule, work life, personal relationships, etc.
To come out of this it is necessary to find the right attorney and recover every damage.
If you are looking for a lawyer, you can connect with us. Karpe Litigation Group has a team of experienced and skilled lawyers. Reach us for traumatic brain injury cases, as our attorneys personally look into the case and take responsibility for the entire case. Our attorneys take responsibility for gathering the necessary documents and evidence needed for the case and also assure that nobody tampers or misuses them. You can completely rely on us, we will make sure you receive the desired compensation.
Frequently Asked Questions
1. Is it necessary to hire an attorney for traumatic brain injury?

As one has to spend a lot on medical after a brain injury. Many injuries stay lifelong or take years to recover, in such cases you can't share the pain but seek fair compensation, which is possible if you hire an attorney. In traumatic brain injury, a lot of medical bills and hospital visits are involved, and an individual might miss collecting any bill or receipt, in such cases, an attorney looks into every small document.

A Traumatic brain injury attorney is well known for the ins and outs of legal services and what are the ways to seek compensation from responsible people. They gather all the necessary documents and evidence which can make your case stronger and demand the best compensation you deserve.

2. Is it necessary to file a police complaint after an injury?

If the injury is caused by someone else negligence or on other's property you can take legal action and for that, you need to file a police FIR.

3. What are the fees of a traumatic brain injury attorney?

4. How can I connect with the Karpe Litigation Group?

You can reach out to us today by giving us a call at 1-888-228-7800. Alternatively, you can also drop us an email at info@karpelitigation.com. Connect with us today and get a free consultation from our expert attorneys.