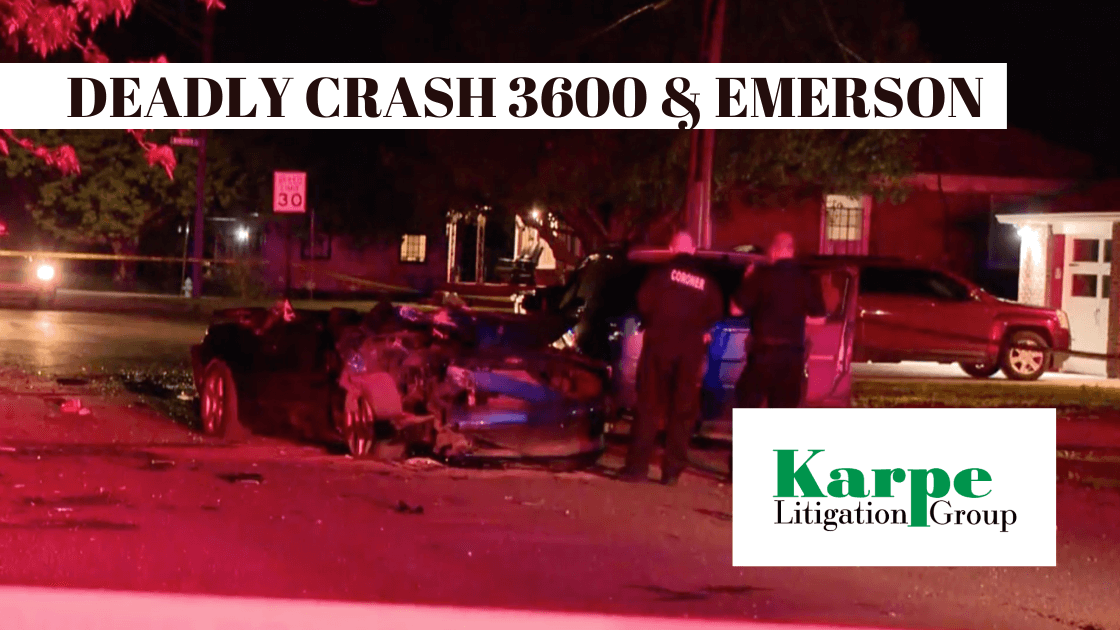 One person is dead after a crash involving three vehicles late Monday, May 25th 2020 on the city's east side.
It happened just before midnight near 36th Street and Emerson Avenue.
Metro police offered few details shortly after the crash but confirmed that one person was killed and "several" others were transported to area hospitals.
The nature and extent of the injuries were not available.
If you are in a car accident and need a car accident attorney, call the team at Karpe Litigation Group at 317-251-1840.