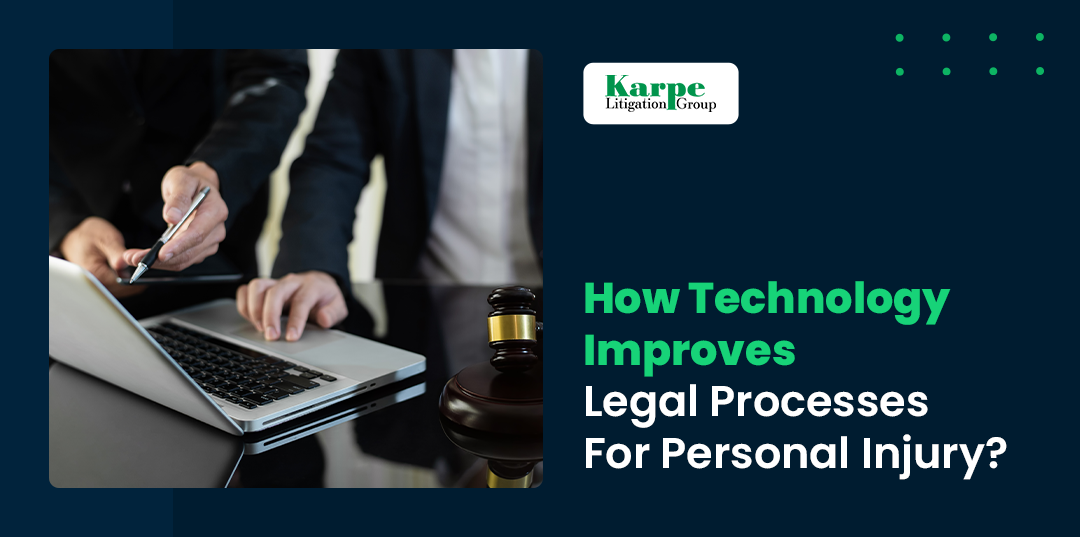 Innovations are changing the way of our lives. However, every business and industry is updating as per the latest technology. Similarly, the law sector is improving with technology. In recent years, law firms and insurance companies have adopted the benefits of technology.
At Karpe Litigation Group, we embrace technological innovations and provide the best possible results to our clients. We are the best personal injury law firm in Indianapolis, Indiana. We have been practicing law for more than 20 years.
Let us see in what ways technology plays an important role in a personal injury lawsuit.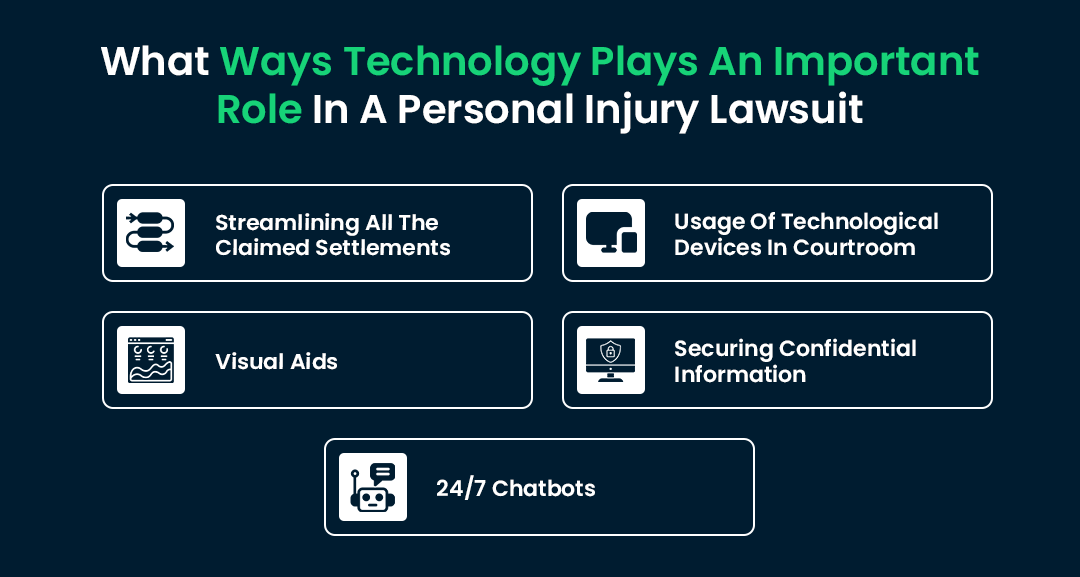 1. Streamlining all the claimed settlements
Mostly, personal injury cases are settled outside the court. When both the parties are on the same page and settling the fair compensation to the victim. Ultimately it saves time and money.
In such cases, AI-based applications play a big role. It gathers and organizes data to calculate the overall amount. A victim must store all the medical and property damage bills to ask for fair compensation. Hence, this software helps in finding the right amount, which is difficult if we do it manually. It saves time and effort, moreover one just needs to verify the documents to present the overall estimate.
2. Usage of Technological Devices in Courtroom
Nowadays, even the court believes more in visual evidence. It becomes simpler for the juries to announce the results when they get a clear picture of the incident. However, an individual with maximum proof has a higher chance of winning. These devices, such as CCTV cameras, smartphones, roadside cameras, smartwatches, etc., help gather evidence easily. Any incident can be recorded easily and used as proof in court. It becomes easy for the court to conclude and announce the judgment.
While these inventions can change the entire root of the whole case. Well, there is still considerable debate on the accuracy of these devices. It is claimed that these proofs can be edited or tampered to prove themselves innocent.
3. Visual Aids
At times, it becomes difficult for personal injury attorneys to explain precisely what happened on the day of the accident. However, visual representation is easier to understand and convenient to tell what exactly happened. You can add 3D characters and create an animation of whatever occurred; moreover, one can add images and videos to present the proper case to the jury. In an animated video, every small detail is mentioned, so if a personal injury lawyer forgets any point, the video covers it. In the end, it is beneficial for an attorney as well as the court.
4. Securing Confidential Information
In past years, a 2020 survey was performed to collect information from lawyers regarding the security of the documents. However, as technology has increased, cyberbullying has also leveled up. So it has become crucial to be updated with technology as per the needs.
Documents related to the case are the most crucial proof, as it represents the case. One cannot afford to lose or leak any information. There are high chances that the opposition might try to get their hands on your documents. Moreover, physical documents can get destroyed or damaged, due to which they won't be valid anymore. All this can be avoided if an individual uploads confidential documents on the cloud as it carries strong passwords; the person has to enter the authorization to get the information.
Law firms secure their network by automating their processes to prevent outsider abuse. They can easily upload their data on a secure cloud network where nobody can get access except the owner. A cloud network carries strong passwords; the person has to enter the authorization to get the information.
5. 24/7 Chatbots
It is highly possible that an attorney might be busy and not available for an individual, since accidents are unpredictable, and people might need a personal injury lawyer anytime. Victims might need to contact their lawyer to clarify queries or seek help. It is better to use chatbots for people to resolve their issues. AI-based chatbots effectively converse with clients and respond to every query in an attorney's absence.
Chatbots collect all clients' information, and a lawyer can refer it whenever they want. This way, the legal team will have all the data stored safely. This technology is best for providing all-time assistance to clients.

Conclusion
These are the few technologies that ease the work of a legal firm. Every top personal injury law firm in Indianapolis, Indiana, uses these technologies in their daily work life. These innovations open new opportunities for lawyers to tackle with clients, secure information, and save time and money.
However, technology is evolving and will get updated in the coming years. Every technology has its own perks and every industry implements it to make its work easy and faster.
Well, every coin has two sides. These technologies are good for daily life as well as at the workplace and are highly beneficial to ease work. But overuse of such devices is the only reason for the accident. Many leading personal injury attorneys in Indianapolis, Indiana, claim that the reason for accidents is the overuse of mobile phones. Using a cell phone while driving is an offense, and one can be punished for the actions.
You can Consult Karpe Litigation Group regarding your personal injury case and resolve your queries. We are the best personal injury attorney in Indianapolis. We have a team of experienced and skilled attorneys. You can rely on us once you approach us.
Frequently Asked Questions
1. Is a recorded video acceptable in the courtroom?

Yes, a recorded video is acceptable, but it differs from case to case. Various documents which state that the video is not tampered either edited are needed before presenting a recorded video in the courtroom.

An experienced attorney can suggest you more briefly. You can reach us at 1-888-228-7800 or drop us an email at info@karpelitigation.com.

2. What are the benefits of Adopting new technology Into Personal injury lawsuits?

There are numerous benefits of adopting technology in a daily workspace of a lawyer. Below are some of the benefits:

Efficiency
Productivity
Security
Visibility

3. What are the benefits of using Chatbots for Law Firms?

Advantages law firms get via Chatbots are:

Improves engagement
Reduce service cost
Collect accurate case details
Website aid faster lead generation