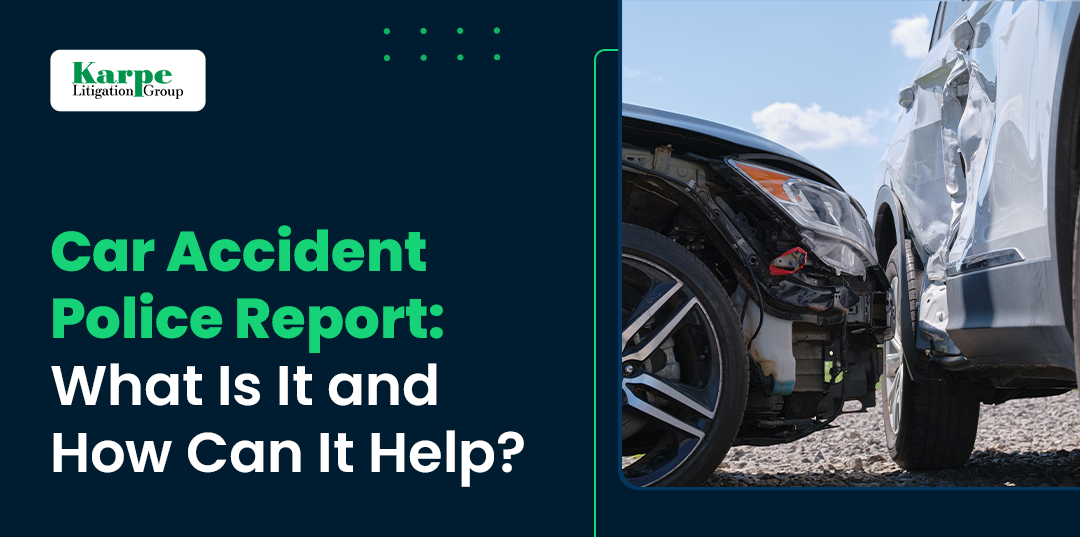 Every day number of car accidents are recorded. You have probably heard about a police report, which has become an important document after an accident. If you want to seek help or punish the culprit, you need to start with filing a police report. There are many legal actions one can take and ask for compensation.
We the Karpe Litigation Group have years of experience in handling car accidents lawsuit. Call us at 1-888-228-7800 to set up a free consultation with us and get appropriate solutions to your problem.
Let us start with knowing what a car accident police report is.
What Is a Police Report For Car Accident?
A police report is a written document about a car accident, which includes every small detail about the incident. Once you file a report, police will conduct an investigation and look for evidence from the accident location. The report generally contains details of vehicles and property involved, statements from the responsible drivers and witnesses, etc. Well, a police report is the strongest proof a victim has while representing the case in court.
Every small detail is essential to represent the case and to make the case stronger. Below we will see what all information has been recorded in a police report.
What Information Is Been Recorded in a Police Report?
A police report contains all the necessary information about the accident. Every small detail is mentioned in the police report. While investigating, police take pictures and written confessions of witnesses and later attach all these to the report. The points which are mentioned are: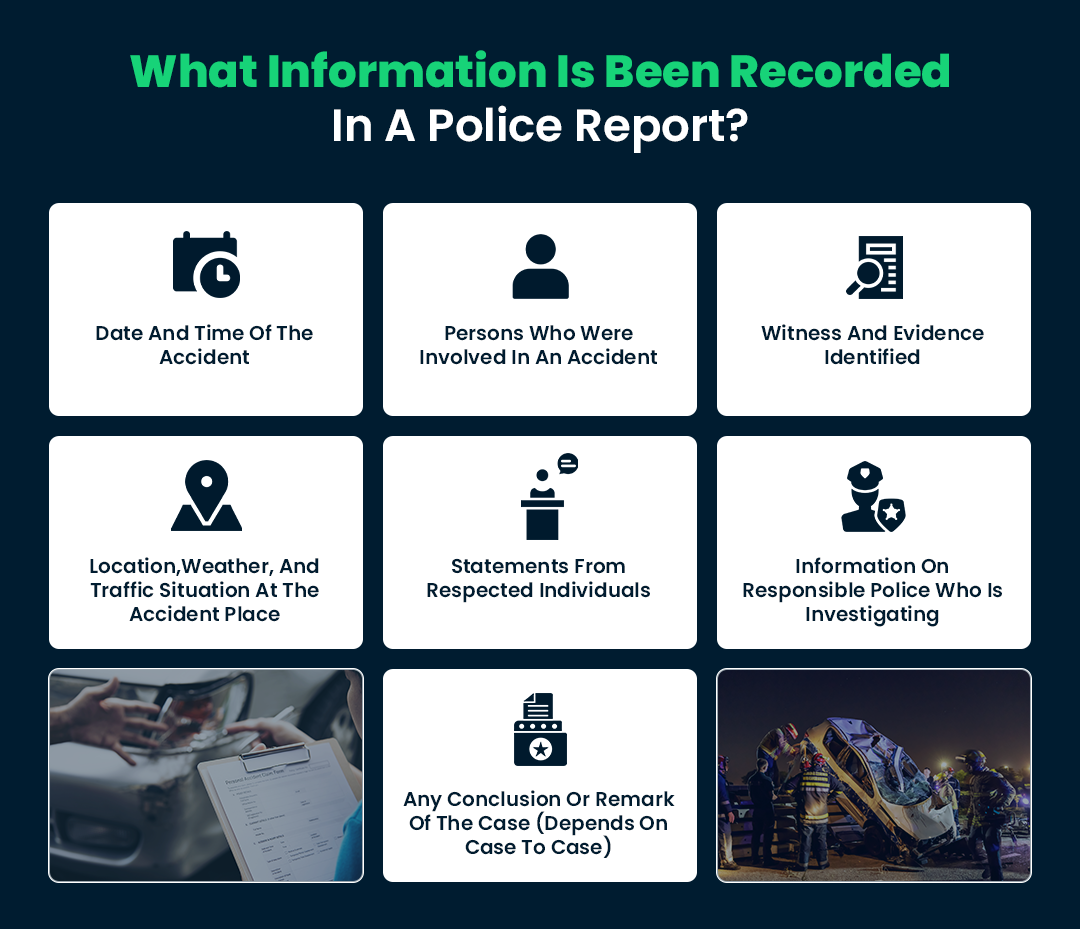 However, every document is necessary to file a case, and a police report makes it stronger.
Importance of Car Accident Police Report
A police report is a most important document because it states every small detail of the accident and the respected persons to receive the best recovery possible.
But things can be more easier if you get connected with a skilled person who is known about all ins and outs of car accidents.

If you hire a top car accident attorney, they will personally look into the police report and other related documents. Since they know all the ins and outs of the insurance company and legal procedures.
Few of the important which states why police report is important are:
Insurance companies probably ask for the report if the case is of settlement.
If you ask for property damage recovery, a police report is important to file the case.
Since many witnesses are involved, their statements might change with time; in such a case, a police report plays a crucial role that is unbiased and completely official.
This was the importance of a police report, but there are a few points that you need to take care of while filing a police report.

Things to Mark While Reporting a Case
A small mistake or negligence can lead to a huge loss. Already an individual is going through a challenging phase; in such a case, he/she shouldn't face trouble while recovering from the damage.
Points to be noted while reporting a case: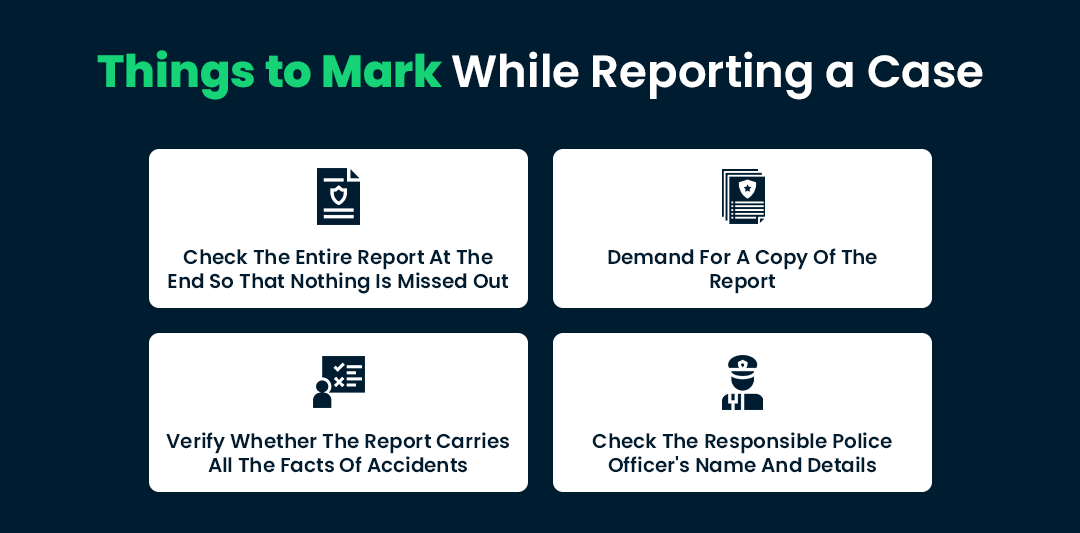 It is always better to hire the best Indianapolis personal injury lawyer to avoid such inconveniences. They are the experts in legal services. Experienced attorneys can suggest you the best solutions possible. They take entire responsibility for the case, and since they are looking after your legal procedure, you can relax and focus on recovering your health.
These are the high-priority things to mark while reporting a car accident. A small mistake can cost you huge damage. Priorly, make sure you have knowledge of all the legal formalities, or else consult the best attorney for personal injury in Indianapolis, Indiana.
Let us take a glimpse at what ways a personal injury lawyer can help you.

In What Ways a Personal Injury Lawyer Can Help You?
Well, a personal injury attorney can help you in many ways. However, they can make your work simpler and faster. They are experienced lawyers, and dealing with legal issues is their everyday walk. They will suggest to you on point solutions and also all steps to take to file a case.
These are the few perks of hiring a personal injury lawyer in Indianapolis, Indiana: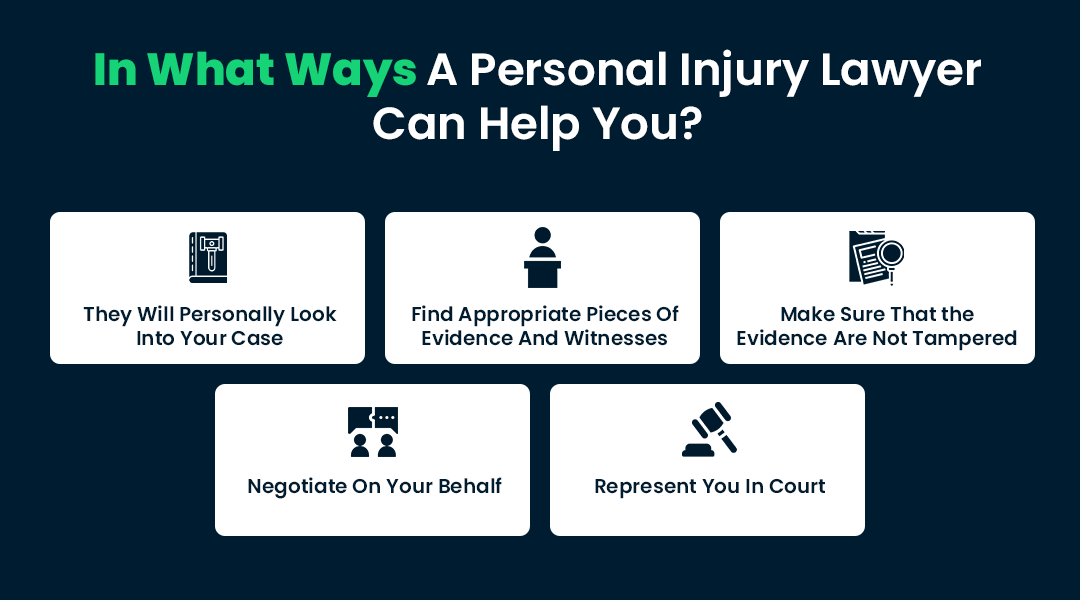 If you are looking for the best car accident attorney firm in Indianapolis, the Karpe Litigation Group can help you in every possible way. We hold a team of experienced and highly qualified attorneys. We can entirely help you with the case and give our best to win the case with the compensation you deserve. Moreover, we don't charge anything until we win the case.
Conclusion
An accident changes an individual's life entirely. Their regular routine is changed, and dependence also has to go through much economic damage. Nobody can share the load, but you can ask for your right and recover the damages.
As per the above discussion, you might have known that the initial and important step is to file a report. Still, if you have any queries you can reach us at 1-888-228-7800.
Frequently Asked Questions
1. Does an individual need a police report to file a car accident claim?

Yes, it is a most important document while filling a car accident claim. Because it carries all the necessary information regarding the accident. It plays an important role when asking for compensation.

2. How do insurance company will use the report?

Insurance companies will initially ask for a police report because once you ask for compensation, the insurance company will do its own investigation. They will crosscheck the conclusion of the police report and their investigation report, because sometimes both police and insurance companies' point of view may differ.

3. Does a police report help in case of property damage?

Yes, a report contains all the information about damages caused by an accident. It is valid proof to ask for compensation to recover the damage.

4. Why Hire Karpe Litigation Group Car accident attorney?

At Karpe Litigation Group, we have a team of Indianapolis's Best car accident lawyers. We understand the severity of the injury and the financial loss you are going through. We give personal attention to your case and stand by your side entirely to fight against the culprit. Moreover, we take responsibility to gather necessary documents needed for the case which can make your case stronger. We try our best to get the best compensation you deserve.

5. How can I connect with the Karpe Litigation Group?

You can reach out to us today by giving us a call at 1-888-228-7800. Alternatively, you can also drop us an email at info@karpelitigation.com. Connect with us today and get a free consultation from our expert attorneys.