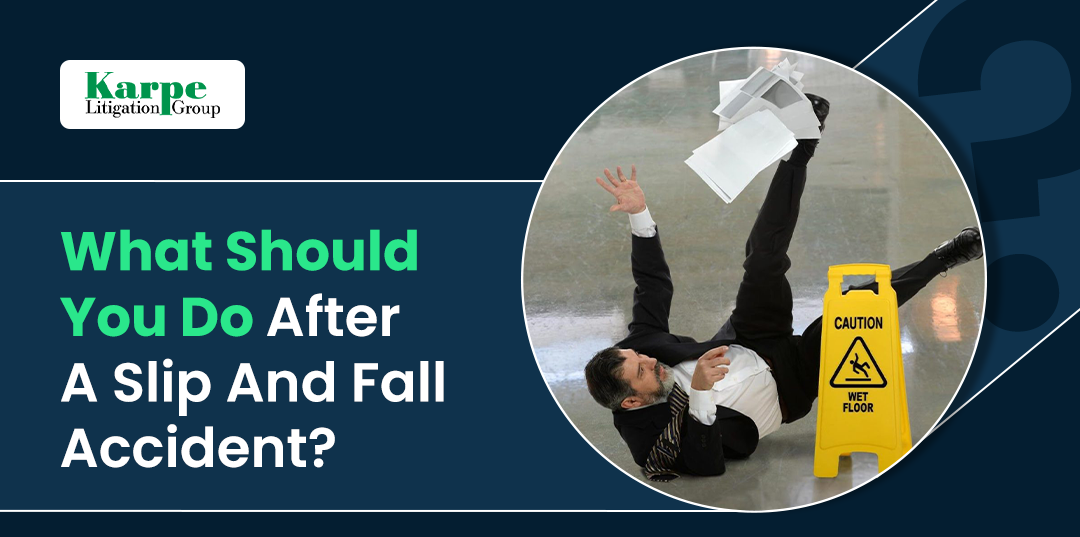 A little lack of consciousness can lead you to a severe slip-and-fall accident. The incident can lead to various kinds of injuries such as broken bones, head trauma, and spine injuries. More than one million people every year are victims of slip and fall accidents. However, in most cases, a slip and fall injury is the result of another person's negligence. Suppose you are among those unfortunate people who are suffering from a slip and fall injury due to someone else's negligence. In that case, you have the right to sue the person for their recklessness and claim compensation for the suffering and loss you are facing. In doing so you will face many challenges as the person at fault might not agree with your claims. Do not worry! In cases like this, contact an Indianapolis Slip and Fall Accident Lawyer.
A Slip and Fall Accident Lawyer will help you to build a case with evident and logical reasoning. Building a strong case will help you to claim the compensation. A slip-and-fall accident attorney is seasoned and experienced in dealing with cases of a similar sort and they know the right strings to pull that will help you get a favorable outcome from the case you are filing.
However, here are some tips that will help you to deal with a slip-and-fall accident in Indianapolis: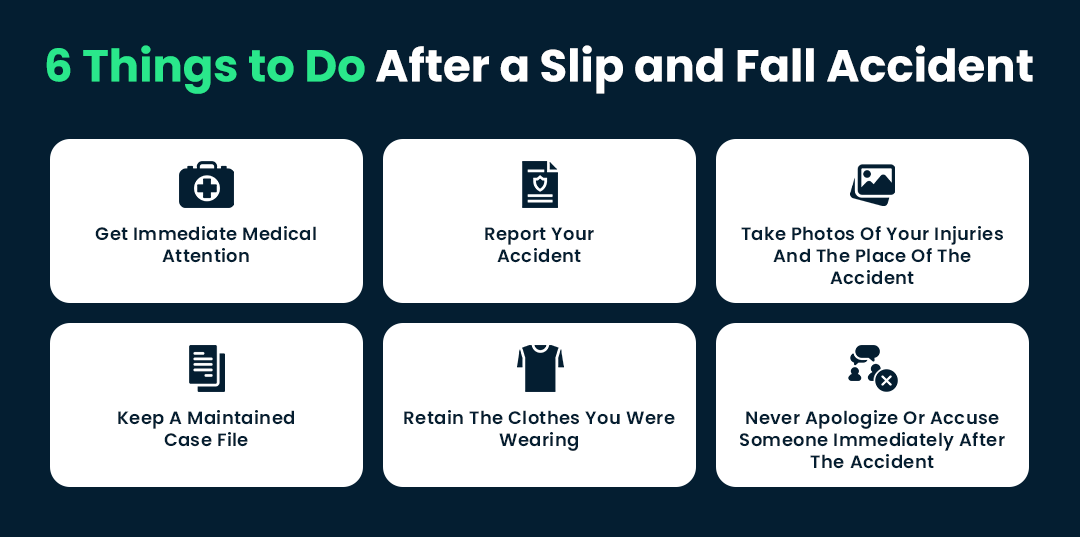 1. Get Immediate Medical Attention
After you are hurt, consult a doctor immediately. The doctor will not only treat your injuries but also help you keep a record of your injuries and claim the medical bill as compensation. You must follow your doctor's advice. Not following the doctor's advice will give scope for the opposing party to establish the fact that you were not hurt and the accusations are false.
2. Report your Accident
If it was a commercial area where you faced doom like a departmental store, inform the manager of the store about the accident. Take a report copy of the accident from the manager. In case, the accident attracted the police's attention, take a police copy of the incident too.
3. Take Photos of your injuries and the Place of the Accident
A photo speaks more than words. Take pictures of the accident scene. For instance, if you faced a fall due to wet floors, take a picture of it. You must have the fall as there were no precautionary signs. Make sure you take a wide-angled photo so that the fact is established that there were no signs put as a precaution. Furthermore, take photos of your injuries to solidify your evidence.
4. Keep a Maintained Case File
Safeguard and keep a track of all the records related to your accident. Medical records, doctor's prescriptions, police records, photographs, absence from your work, loss in income, and so on.
5. Retain the Clothes you were wearing
Do not wash or throw away the clothes you were wearing on the day of your accident. Blood stains, torn clothes, dirt, or grime could serve as evidence of your fall.
6. Never apologize or Accuse Someone Immediately after the Accident
To prove your accusation in a slip-and-fall accident, you will need to prove the fault of the defendant backed up by strong evidence. So it is suggested by Slip & Fall Accident Attorney in Indianapolis that you should neither accept any blame nor blame anyone until they have reviewed your case.
Do not share any information or even talk to the insurance company of the property owner before consulting your attorney. Neither you should sign any piece of the paper offered by them. They might be the best at compassion and act like your well-wisher but do not fall for the trap. The insurance companies have a bad will of trying to make settlements at the lowest rate possible and convince the victims to sign acceptance documents.

Why hire Karpe Litigation Group?
An Indianapolis Slip & Fall Accident Attorney will be your angel in disguise. Proving the fault of the property owner in case of a slip-and-fall accident can be quite a tough job. But when you have an attorney by your side, your path will be made easier.
Karpe Litigation Group is an expert in the field. We have the right amount of experience and exposure. We will guide you at every step you take and help you from the time you have contacted us.
The Karpe lawyers after so many years of being engaged in this field have all the ideas about the dynamic of a slip and fall accident. They will ensure that all the tasks taken are under legal pretexts. The lawyers at our esteemed firm can be hired on a contingency basis, which means that your case will be financed by us until you win the case. While you can focus on your recovery, our lawyer will work harder so that you can have a fruitful outcome.
In your tough time, our lawyers will ensure that we use all the resources available to them for getting the desired compensation and more. Apart from that, they will also be a constant emotional pillar who will be there by your side during the dark hours.
Wrapping up
If you or your loved ones are being victims of someone's carelessness you will be rendered all kinds of legal help by the best Indiana Slip & Fall Accident Lawyer. The decision to join us will be the first step towards your success. The Karpe Litigation Group is a constellation of excellent lawyers with the most pleasing credentials and tracks records over the years. We are just a call away.
Frequently Asked Questions
1. What are the common types of injuries after a slip & fall?

The most common types of injuries after a slip & fall is broken bones, back and spinal injury, injury in the knees, and some extreme cases facial damage. The after-effects of these injuries can be severe. Signal cord injury might make you disabled for life and a facial injury might ruin your looks weakening your confidence.

2. What is the timeframe that must be followed to report a case in Indiana?

The time frame that is allotted for the victims to file an injury claim in Indiana is two years. If you fail the deadline to submit your claim you will lose the chance of getting the compensation.

3. How much compensation can you expect after a slip and fall accident?

The answer to this question is subjective. However, it could vary from $10,000 to $50,000.

4. How much does it cost to hire an Indiana slip and fall accident attorney?

The cost of hiring an attorney varies depending on the individual case. However, most attorneys work on a contingency basis, which means they only charge a fee if they win the case. In addition, the fee is usually a percentage of the total settlement amount.

5. Where can I get more information about slip and fall accident legal services?