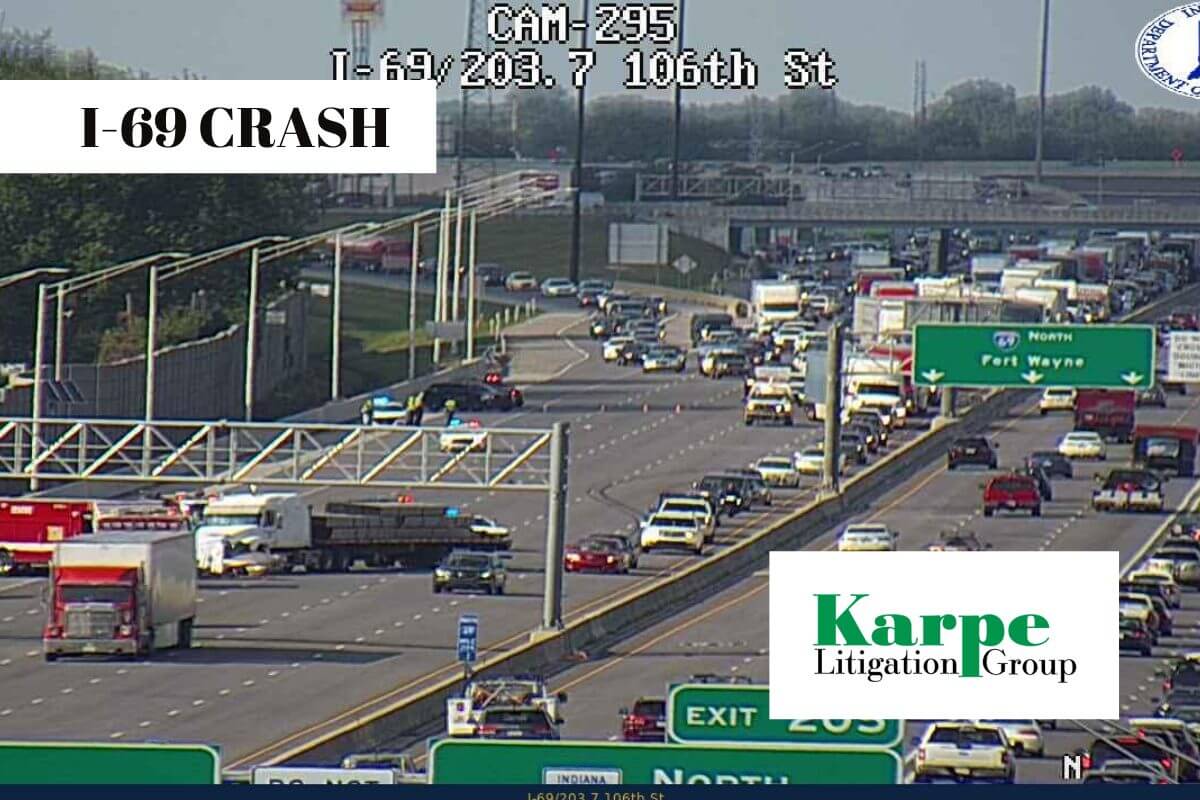 As a semi-truck accident attorney, we handle a number of truck accidents that happen on the highways of Central Indiana, particularly crashes that happen on I-69 in Fishers.
Indiana State Police say two people were killed in a crash on I-69 near the 106th Street exit in Fishers. The crash involved a semi and a passenger vehicle and happened just after 5:30 p.m.State police identified the two people killed in the crash as 19-year-old Marcus Padgett and 17-year-old Elizabeth Robertson. According to state police Marcus Padgett was the driver with Elizabeth Robertson the passenger.
Emergency Crews on scene of a fatal crash on I-69 southbound near 106th street. Only 1 lane is open, seek alternate routes

Interstate will be restricted for at least 2 hours

— Sgt. John Perrine (@ISPIndianapolis) July 1, 2020

Unfortunately. the circumstances surrounding the fatal crash remain under investigation.
Indiana State Police believes that the driver of the passenger vehicle, Padgett, swerved to avoid shredded tire debris and lost control. After losing control, the car then spun into the path of the semi-truck and was struck. The result was that both of the vehicles occupants were pronounced dead at the scene.
The driver of the semi was transported to an area hospital to be treated for minor injuries. That driver has been identified as Anthony Manuel, 52, of Georgia.
We Handle Car Crashes Involving Trucks
As a top-rated Indiana car crash attorney, we help represent our clients that have been in many types of car accidents or truck accidents that result in death or severe injury. Call our office at 888-228-7800 to speak with an expert personal injury attorney today.